We are a construction company specializing in the turnkey construction of private houses. Over the past 15 years, we have successfully completed numerous projects, satisfying the needs and expectations of our clients.
Our team of experts is ready to turn your dreams into reality. We offer a wide selection of ready-made projects that can be modified to meet your individual needs and preferences. Our experienced architectural department will develop a project that meets your requirements, and our team of skilled builders will ensure its precise and timely implementation.
We also provide comprehensive support in obtaining all necessary permits and documentation for construction. Our team is familiar with all the requirements and regulations associated with the construction process and guarantees that your project will comply with all rules and standards.
We value the trust of our clients and strive for impeccable quality in every home we build. Our company takes pride in its reputation as a reliable and professional contractor.
If you are looking for a dependable partner to build your private house from start to finish, turn to us. We will be happy to help you turn your dream into reality.
Turnkey house construction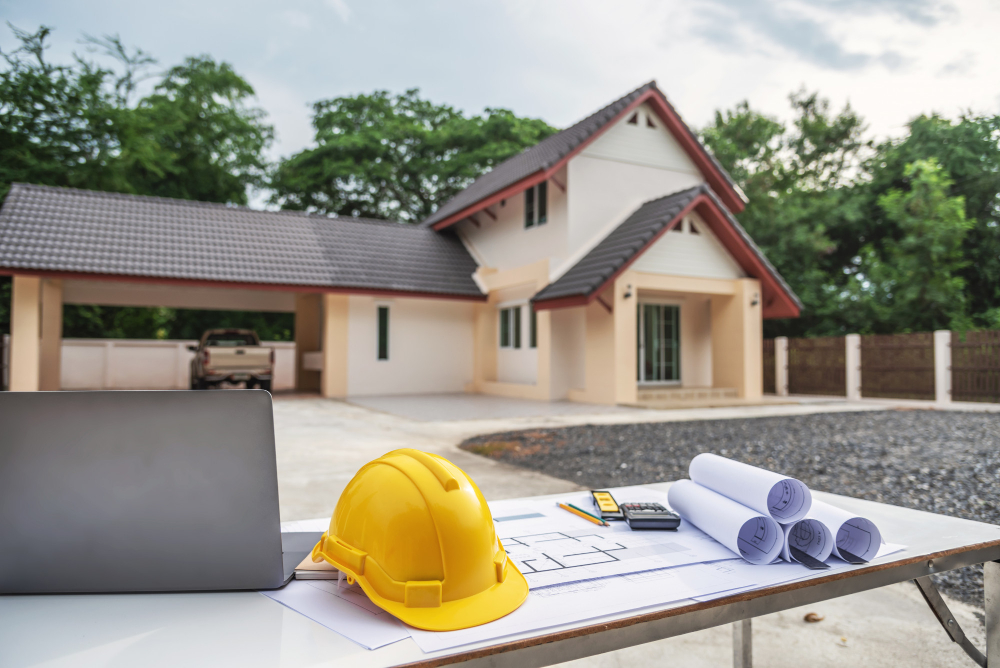 Full range of services from project to interior finishing:
• Utility connections
• Foundation
• Roofing
• Facade
• Electrical work
• Ventilation
• Finishing
• Landscaping
• Furniture installation
Key stages of the project:
Preparation of documentation

Foundation laying

Construction of walls

Flooring installation

Roof installation

Engineering equipment

Interior finishing of the house

Handing over the house for occupancy.